We're happy to say that we are the 'only' company in the South-East offering our unique services. You can pick and mix our services to suit your event requirements - there are multiple benefits and value when choosing our products. If you are looking for something modern, cool, fun and exciting with realistic and affordable prices for your special event then please do not hesitate to contact us for your event
Sarah & James's
Wedding day

[513 pictures]
"...we've had many compliments about you guys from our guests, they commented that it was the best wedding day ever and had a fantastic time "..
Fran & Adam's
Wedding day

[556 pictures]
..."a lot of guests commented and really enjoyed seeing the day's events unfold during your video slideshow at the reception, we are delighted with the pictures, thank you !"...
Finola & Nicholas's Wedding day
[389 pictures]

Jade& Jake's Wedding day
[583 pictures]



Natalie & Alan's Wedding day
[546 pictures]
"...thanks again for making our wedding day amazing, we had so much fun thanks to you guys "..

Adele & Paul's Wedding day
[591 pictures]
"...the best thing we did was having spacebar for our wedding day, the wedding album and dvd are amazing"..

Helen & Barry's Wedding Day
[317 pictures]

"...everybody that we have spoken to have been so impressed by the spacebar team"..
Lucy & Scotts Wedding day

[

424

pictures]

"...Thanks again, you and your team are amazing!! "..
Nicola & Anoop's wedding day
[

514

pictures]

"...thanks for an awesome night guys...u were amazing!! "..
Tara
&
Ben's Wedding day
[

618

pictures]
"...everyone has said how much they enjoyed themselves and how great you guys were...the photos look amazing..."
Victoria & Shane's Wedding Day
[

599

pictures]
"...we've had so many comments on what a wonderful job you did..."
Sara & Elliot's Wedding day
[469 pictures]
"...what an awesome wedding we had. You all worked so hard and everyone was so complimentary "..

Sally & Glen's Wedding day
[575 pictures]
"..I keep hearing 'best wedding ever' and I have to say I think a lot of that is down to you wonderful lot!!..."
Suzy & Stuart's Wedding day
[318 pictures]
"seen you before and we had high expectations and you didn't disappoint..."
Clare & Marcus's Wedding day
[540 pictures]
".... you guys made our day complete and your services were worth every penny ..."
Katelynn
&
Ken's
Wedding day
[

468

pictures]
Michelle & Doug's Wedding day
[518 pictures]
"...friends were jealous that they didn't use you for their weddings..."

Jill & Paul's Wedding day
[561 pictures]
"...huge thank you to all for a fantastic job you did at our wedding..."

Jodie
&
Dave's
Wedding day

[

469

pictures]
"...absolutely fantastic, thank you you for making our wedding, a day we will never forget.."
Julie & David's Wedding day
[Video: Chapter 1]
"...thank you so much for all your work covering our wedding, you did us so proud and took away all the stress "..


:: Professional & Entertaining ::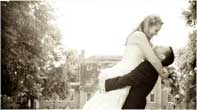 Covering Berkshire and surrounding regions, we provide professional photography, video and fantastic disco reception parties. We'll work with to provide services perfect for your event and ensure you get the best with our stress free planning tools and resources to make your event a success!
Some examples of what we can provide for your next big event.
Digital touchscreen Jukebox hire :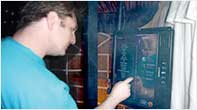 Providing entertainment solutions for all types of budget, from our innovative touchscreen jukebox iDJ systems to complete reception entertainment packs. Our iDJ system lets your guests be the DJ allowing them to interact with the touchscreen jukeboox and choose their favourite music tunes. A Perfect setup for house-parties and perfect cost saving solutions if you're having a live band. No need to pay extra for a DJ but contains all the sound, lighting you need for a great party. Perfect for an Ipod Wedding.
Fantastic Photo Montages: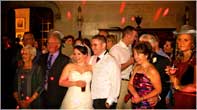 Family slideshows as well as your wedding pictures of the day played at your reception party will ensure all your guests (including those arriving at your reception) will get a chance to see the professional wedding photos from the day making it a memorable time for them at your party. We can work with your photographer, a nominated guest or even choose our unique photography services for your day.
A DISCO especially designed for weddings
From helping you with ideas of your 1st dance to music throughout your party. Our priority is to play your music. We have skills to be able to mix & play music for all ages of your guests, be it from the 50s, 60s, 70s, Disco, Motown, 80s, Rock, Indie, 90s, Pop, Dance, RnB, Indian and Club music - anything you want right through to last weeks chart. 90% of the music that we play can be all your choice.
We do not use the same old wedding DJ set that many DJ's tend to play. We appreciate everyone has their own tastes so we work with you to understand "your style of music" and design a party around you. Of course, if you prefer us to take more control - it's up to you!
Planning & Advice :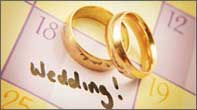 All our packages come with FREE venue and event planning solutions for civil or church ceremonies, wedding breakfasts and evening receptions. With plenty of advice and as many consultations as you wish, it's a great chance to discuss any part your wedding day. We'll help with wedding etiquette and with a professional MC running the day as well as provide information so you get the most from all your other wedding vendors.
Guests Video Diary Room :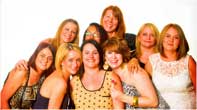 A modern interpretation of the traditional wedding guestbook, but allowing your guests to leave personal warm wishes and wedding messages for you! A Great way to capture thoughts, emotions and wonderful messages left by your guests.
Spacebar also offer a photo studio allowing guests to have their professional photos taken at your reception party and for them to keep at no charge.
Video Solutions: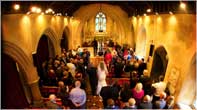 Let us save you money and expensive video costs by either editing your guests video material or providing video services tailor made for you. From capturing the ceremony, the important speeches right through to the first dance at your evening reception. We can provide you with professional wedding DVDs that will relive the memories and last a lifetime.
Photography Solutions: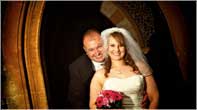 Our unique and advanced photography services means that you'll get professional and emotional wedding photos that will keep those memories lasting forever.
You and your guests will get to see all the beautiful and professional wedding photos at your wedding reception. All guests will even have the chance to keep all the pictures if you wish so that your wedding reception becomes the one they'll never forget.
:: An Unforgettable
Celebration

::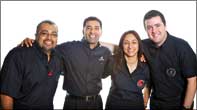 If you're looking for experience, credibility, reliability, integrity and value .... then you've found the right team. With wedding planning, DJ, Videography & Photography, all working closely together to produce a smooth running day with beautiful photos, lasting memories and a fantastic reception party for you and your guests.